By APD writer Mike
As the second China International Import Expo (CIIE) concluded on Sunday, eastern China's Yiwu, world-famous marketplace for small commodities, once shined at the expo with its hefty purchase volume and buying enthusiasm.
This year's CIIE has chalked up a combined amount of 71.13 billion U.S. dollars' worth of tentative deals for one-year purchases of goods and services.
More than 3,600 enterprises participated in the exhibitions, and 1,115 purchasing enterprises from Yiwu have participated in the second CIIE.
As a representative of Yiwu purchasers, Huang Yuanli, president of Yiwu Importers Association, spent a busy week in Shanghai. "This time, we mainly come to buy imported food and consumer goods, and the import amount is expected to reach tens of millions."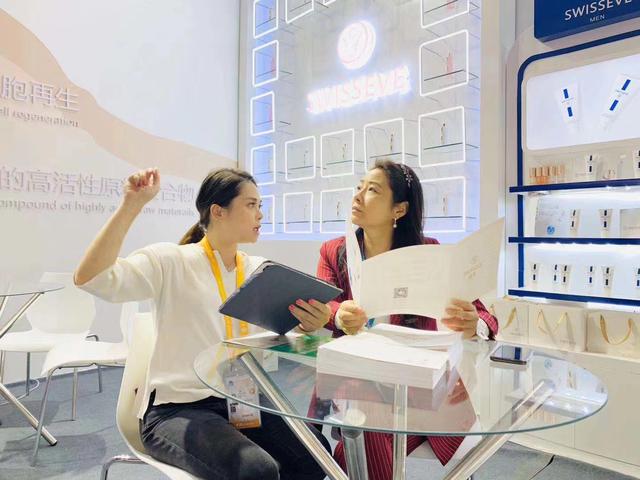 Huang signed an order of 10 million dollars on the first day of last year's CIIE. Behind the purchasing spree is the support of the Yiwu municipal government for import policies in recent years and its efforts to enhance its business environment.
In 2008, when the financial crisis swept across the world, Yiwu began to foster and develop its import market.
Huang said," Yiwu is among the first batch of Chinese cities that focus on import," adding that Yiwu import exhibition has successfully run five sessions.
According to Yiwu Bureau of Commerce, the Yiwu government has issued a series of encouraging policies in order to actively promote import.
For example, the government gives enterprises a reward of 0.15 yuan for every dollar they import of consumer goods for daily use. For goods imported bonded to cross-border e-commerce, the government gives more incentives, with a reward of 0.3 yuan for every 1 dollar of goods sold.
In addition, the government gives 100, 000 yuan in rewards to enterprises that import more than 1 million dollars' worth of goods a year. For every 1 million-dollar increase in the value of imported goods received in the warehouse, an additional reward of 100,000 yuan will be awarded.
In the first three quarters of this year, the city's import value reached 7.02 billion yuan, up 194.8 percent, accounting for 1.3 percent of Zhejiang province's import value.
Yiwu will hold the second autumn exhibition of Yiwu import commodities fair for half a month from Nov. 13 with more than 450 participating enterprises from 40 countries and regions.
Huang said, "Yiwu scores well in business environment, whether in storage, logistics or policy, and the government has given great support and convenience to enterprises.
"Yiwu is completely open-minded to embrace imports with the most inclusive and welcome gesture," she added.
(ASIA PACIFIC DAILY)