By APD writer Hu Yahui, Han Tao
The second China International Import Expo (CIIE), which concluded on Nov. 10, drew more than 500,000 professional buyers and 3,800 companies from 181 countries and regions, with the accumulated intended purchase values reaching 71.13 billion U.S. dollars.
The expo in Shanghai has lowered it curtain, but the story of the import expo continues in Yiwu, a city in east China's Zhejiang province, where the 15-day autumn session of the Yiwu Imported Commodities Fair (hereinafter referred to as "Yiwu fair") opened on Nov. 13.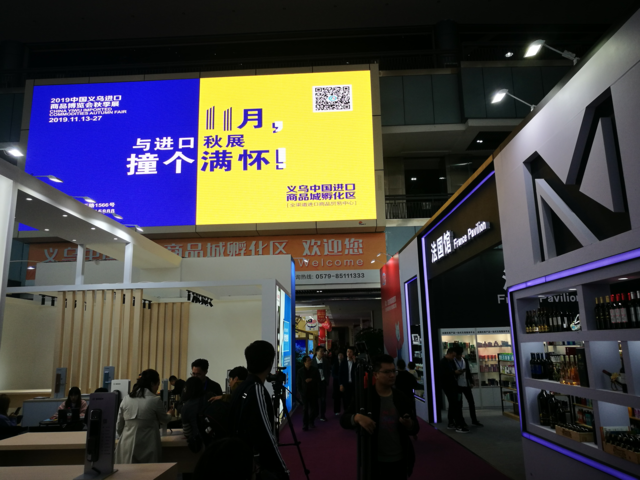 Taking advantage of CIIE, Yiwu creates "6+15+365" import trading platform once again
Aiming to undertake the spillover effect of the CIIE, the Yiwu fair takes advantage of millions of merchants residing in the city and rich opportunities to sets up a regular "15 + 6 + 365" trading platform for small and medium-sized import firms, namely the 6-day CIIE, the 15-day Yiwu fair, and the 365-day Yiwu service.
The fair, with a total exhibition area of 5,000 square meters, mainly showcases consumer goods including household items, maternal and child supplies, toiletry items, handicrafts, health products, wine and food. It has attracted 407 companies from 57 countries and regions by far, with new national pavilions accounting for 30% of the total.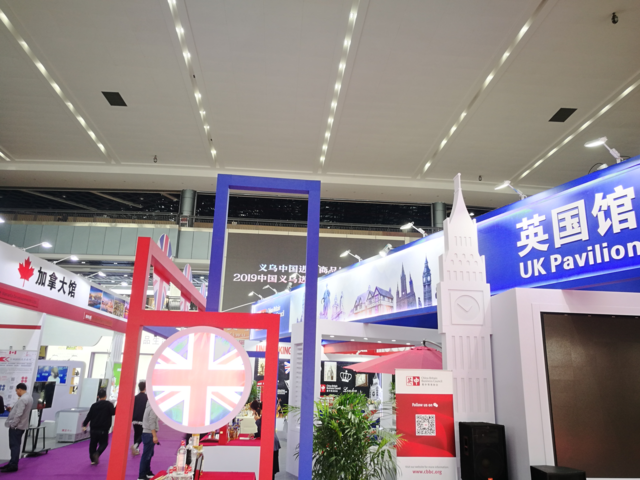 Also on Nov. 13, a new import commodities market - Yiwu China Import Commodity City Incubation Area (hereinafter referred to as "Import Incubation Area") – opened in Yiwu. The Import Incubation Area, which covers an area of 120,000 square meters, displays 150,000 kinds of commodities from more than 100 countries and regions. It means Yiwu has taken a key step forward to transformation and development by balancing export and import.
In the center of the Import Incubation Area, a beautiful Arab Pavilion steals the limelight. Murad, an Arab businessman and the curator of the Arab Pavilion told his story in fluent Chinese.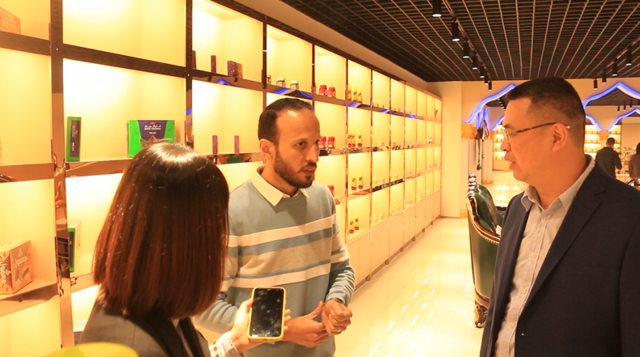 "I just come back from the CIIE, and brought many Arab products to Yiwu, such as olive oil and dates. I think these products will be very popular in China," he said.
Murad told the APD reporter that he came to China in 2003 and mainly exported goods from the southern Chinese city of Guangzhou to the Arab countries at that time. But now he finds Yiwu is a better place to do business.
"Yiwu is the largest distribution center for small commodities in the world, so it boasts more varied products and lower prices. After learning about it, I moved from Guangzhou to Yiwu to do business in 2017. Yes, it's true. It is much easier to do business here, not only simpler customs clearance and lower logistics fees, but also preferential policies. For example, the 800-square-meter Arab pavilion is free of charge for me in the first three years. It's wonderful! We thank the Yiwu government for their support to import enterprises like us," Murad said.
From export to import and re-export, Yiwu faces historic opportunities
At present, Yiwu, in the promising era with great potential, faces golden opportunities brought by the national and provincial comprehensive reform pilot projects. Improving business environment is particularly important for the world's largest consumer goods purchasing center.
The Yiwu government, which previously focused on export, has taken a slew of incentives to boost imports in recent years. For example, enterprises with annual import value exceeding one million US dollars will be rewarded with 100,000 yuan by the government. Additional 100,000 yuan will be offered for every one-million-U.S. dollar increase in the value of imported goods in a year.
In addition to boosting imports and exports, Yiwu turns to re-exports. According to the latest data released by the Yiwu Bureau of Commerce, enterprises relying on the Yiwu bonded logistics center and designated ports will be rewarded 0.05 yuan for every U.S. dollars of re-exported goods. More incentives are expected to be introduced in Yiwu.
At the opening ceremony of the Import Incubation Area, Lin Yi, secretary of Yiwu municipal Party committee, said that "an innovative system was introduced to Yiwu this year. At present, the commodities gathering in Yiwu are being re-exported to other countries by many excellent purchasers. Yiwu, as the first pilot area in this regard, has re-exported goods worth 20 million yuan. It's a new beginning for Yiwu's trade."
An increasing number of businessmen residing in Yiwu have seen the opportunities of re-exports.
Xu Dongyong, who runs a red wine company, said that" Yiwu has its advantage of doing re-export trade because of its large logistics base. Yiwu will have a very bright future with the development of re-exports."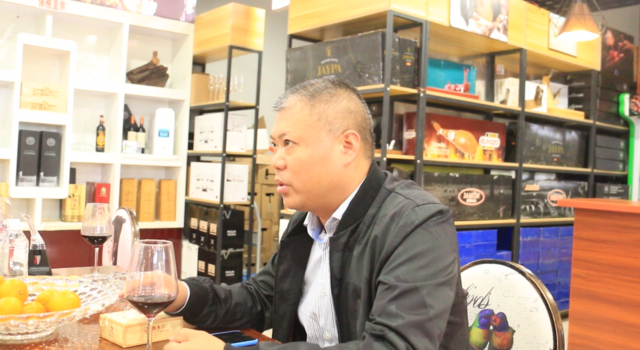 What Xu said is likely to come true in the near future. Yiwu's Mayor Wang Jian vowed to build the city as a market focusing on the sixth generation's online and offline imports when conducting the field research of bonded logistics parks and the import incubation area in early November.
In recent years, Yiwu has not only continuously brought goods made in China to the outside world, but also imported global high-quality goods. After years of efforts, Yiwu has developed itself as the world's capital of small commodities. It is also becoming the bridgehead for global consumer goods into China and an important distribution center of imported daily necessities.
The legendary story of Yiwu will continue. We will wait and see the new splendor created by the eastern Chinese city.
(ASIA PACIFIC DAILY)